Enhance your SmartInstall Alarm System with a Smart Home HD Wifi Camera
Monitor your property with a wireless HD wifi IP Camera 
Smart control via the Free Smartphone App (iOS and Android)
HD video quality – Clear video even at low light
Two-Way audio with the built-in microphone and speaker
Full Installation Included when purchased with our Smart Alarm System
Discounts available if you purchase multiple cameras
For Just £95.00 when purchased with our intruder alarm system the Smart IP Indoor Camera HD Live Video monitoring from anywhere in the world.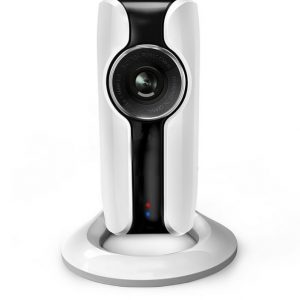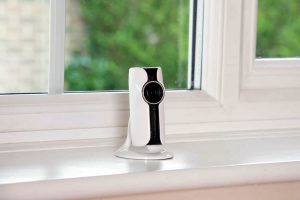 Product Information
The Wireless WiFi operated IP camera that is compatible with the SmartInstall Home Alarms.
The camera includes a Free App that can be downloaded from the App store or the Google Play store. Via the App, you get to see and hear what's going on in your property from anywhere in the world.
The built-in HiFi microphone and speaker allow quality two-way audio communication, and the industrial grade SONY image sensor renders sharp video footage.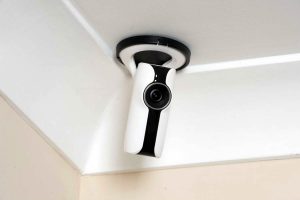 FEATURES:
Add up to 15 cameras on one app for multiple views
Simultaneous viewing by multiple users
WiFi Quick Link feature, allows quick setup times via the Free App
Night vision
95° field of vision with a 360° turning possibilities
MicroSD card slot for recordings
One off installations available, please call for info
Camera requires standard UK plug socket for power. Device can connect to any 802.11 b/g/n compatible WiFi router. Network bandwidth of 2 Mbps or up for operation. Maximum 32GB  microSD card (not included) can be added for recording.
Call 0121 634 8080 to speak to Richard, your local installer today.