Burglar Alarms from £349 Fully Installed in Birmingham & West Midlands
Call us 0121 634 8080
7 days, 7am–10pm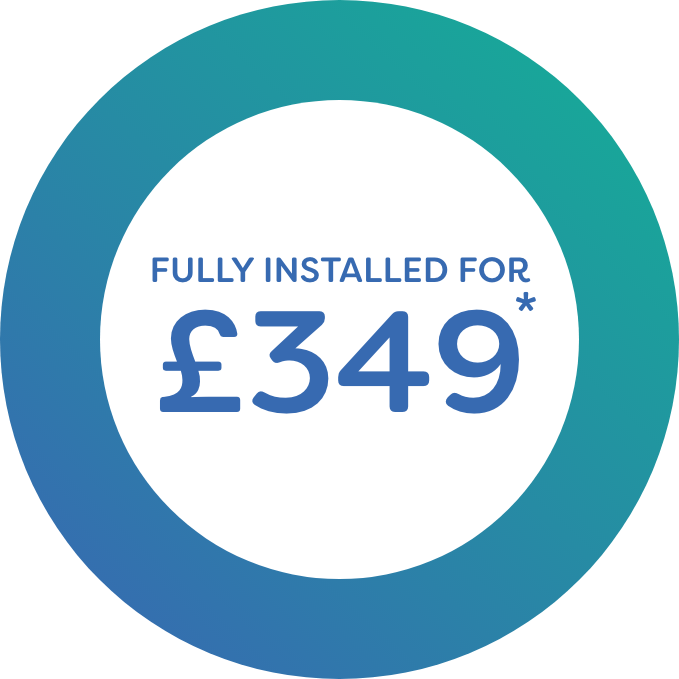 Burglar Alarms from £349 Fully Installed Birmingham & West Midlands
BURGLAR ALARM
FROM £349
FULLY INSTALLED
---
Neighbourhood Watch Approved
Best UK Home Alarm Services Award
24/7 Alerts via Texts & Calls*
Alarm Sim Card Included*
Lifetime Parts Warranty*
CCTV PACKAGES
FROM £199
FULLY INSTALLED
---
Watch Live & Recorded Footage from Your Phone
24/7 Alerts via internet connection
Packages for all budgets
Quality UK Systems
Up to 3 Years Parts Warranty*
Call us on 0121 634 8080 to speak to a local expert
Best Home Security Alarm Services 2021 for the UK Enterprise Awards
Security & Fire Excellence Awards Finalists 2018, 2019 & 2020
CheckATrade Trusted Alarm Installer
Great Customer Service
Neighbourhood Watch Approved Home Alarm Systems
No Contract, Lease Agreement or Credit Check
No Door to Door Salesman
Professional Approved Installation by Trained and Checked Engineers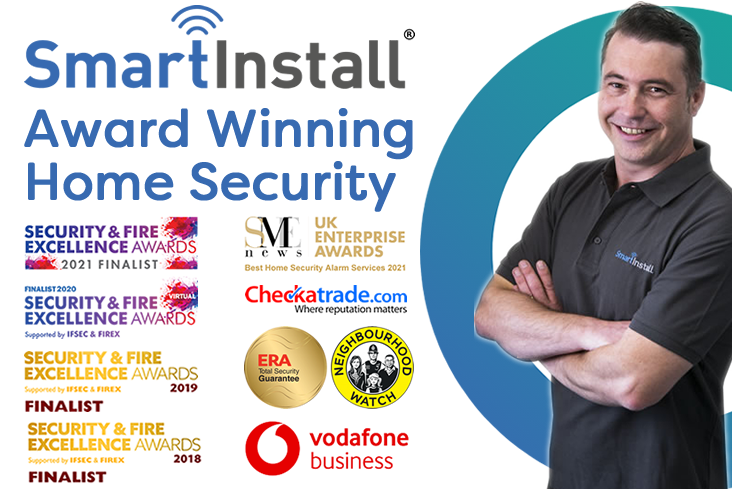 HOME BURGLAR ALARMS ARE AN INCREASINGLY POPULAR METHOD OF PREVENTION AND DETECTION OF BURGLARS BREAKING INTO YOUR HOME. MODERN BURGLAR ALARMS ARE VERY AFFORDABLE AND OFTEN CHEAPER THAN YOU MIGHT THINK.
SmartInstall Burglar alarms are wireless and therefore need no electrical works to be undertaken in the home. Our trained engineers can install a burglar alarm in most properties within a few hours.
Our smart alarms utilise a SIM card which provides alerts if your burglar alarm goes off. Up to 5 people can receive text messages when the intruder alarm sounds, as well as getting calls to UK mobile or landline numbers.
If you are looking for a professional burglar alarm installer, please contact us for a no obligation quotation. Our alarm systems are fixed price, so no hidden extras or price variations.
We can install a Burglar Alarm in almost any property, and the alarm systems can have up to 50 detectors throughout the property. Our customers use either the free remote controls to turn on the burglar alarm, or the traditional keypad. Smart Alarm users have the added bonus of being able to control the alarm from anywhere in the world, providing they have a normal mobile signal – our home alarm does not require wifi or mobile data to work.
SmartInstall provide local Smart Home Security Installations & Burglar Alarms in Birmingham & West Midlands. PoliceUK say "Homes with no security measures in place are five times more likely to be burgled than those with simple security measures".
Call us today and arrange for a new burglar alarm to be installed at your home.