Fully Installed Birmingham & West Midlands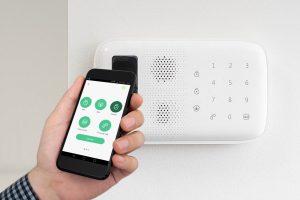 Protect your family and home with the fully installed SmartInstall Home Burglar Alarm System that alerts you by SMS and Calls. 
Protect your Home & Family
Full Installation Included – Quick Appointments Available
Active 24 hours a day / 365 days a year
Receive alerts to your phone
Control Your System Remotely
Pet Friendly & Simple To Use
Discounts available if you purchase an Alarm & CCTV system
Fully Installed for £349* the base intruder alarm system includes:
1 x Smart Control Panel with Sim Card for alerts
1 x Wireless Pet Friendly Motion Detector
1 x Wireless Door & Window Contact
1 x Wireless External Sounder
2 x Remote Controls
Professional Installation and Demonstration
Mobile App for iOs and Android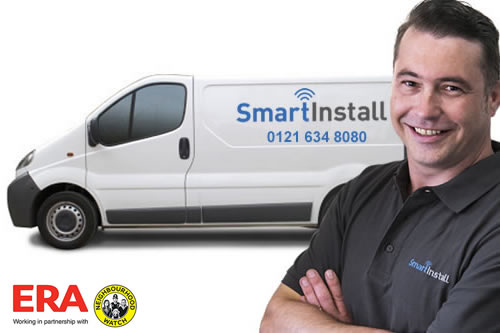 Call 0121 634 8080 to speak to Richard, your local installer today.
Fully Installed Smart Alarm System from £349 including VAT.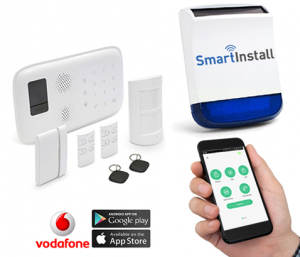 Protect your home and family and receive alerts via Text Message and Calls to up to 5 users.
The SmartInstall Alarm System is totally wireless apart from the main control panel which requires a standard plug socket to power. In the event of power outage, the control panel has backup lithium batteries. It uses a dedicated Vodafone sim card for 24/7 connectivity throughout the duration of your monthly service plan with no need for your home broadband or telephone line. You can receive unlimited activation alerts* for up to 5 phones per system.
The alarm can be set up to create 2 different zones – for example arming of the entire 2 floor property if it is empty, but alarming just the downstairs at night whilst you sleep – your engineer will cover this with you on install.
The powerful wireless and solar charged external sounder will activate whenever an activation is made. Weatherproof to IP55, the sounder has full tamper protection with a piercing adjustable siren up to 110dB  meaning not only with the system alert the pre-defined users, but also raise a audible and visual alarm externally.
Intruder Alarm Key Features
SMS text alerts for: arming/disarming, intruder, tamper, power failure and recovery
Control Panel – automatic back-up battery low power alert
Wireless Accessories – no disruption to decoration / carpets with wires
Waterproof solar powered external Alarm Bell / Visual Deterrent with LED indicator and 110dB Siren
Quick disarm at the Control Panel by RFID Contactless Tag
Use the Free Smartphone App to arm, disarm and part arm your alarm even when you're not at home
Nameable Tags can be named for easy identification of 'who disarmed the system and when'
Arm, Part Arm, Disarm Modes (silent part arming)
Adjustable Entry/Exit delay
Sensor/zone naming – name up to 50 Sensors
Pet Friendly PIR Motion Sensor
Store 5 x Emergency phone numbers and 5 x SMS numbers
Speed dial to master phone number – hands free calling
Built-in Siren with adjustable volume and duration
Supports up to 10 Remote Controls and 50 Wireless Sensors & 50 RFID Contactless Tags
Zone naming for easy identification of affected area, i.e. 'zone 1 Alarm: Entrance Door Sensor'
Tamper protection
All batteries included
A wide range of additional detectors and accessories are available to provide the best possible protection for your home.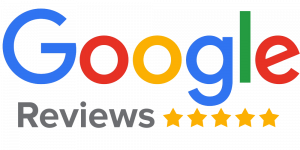 Real Customer Reviews supplied by Google
Rated 5 out of 5 stars
based on 4 customer reviews
How To Order – Simply call 0121 634 8080 to speak to Richard, your local installer today.
Our dedicated team will go through a thorough verbal survey with you to work out the protection you need.
When you are happy, the order is placed and an install date is agreed. If you need additional items on the day of the install, our professional installers will carry a stock of accessories for you to purchase if required.
Payment can be made by Visa and Mastercard Debit & Credit Cards, Bank Transfer or Cash over the counter at Barclays. Monthly subscriptions are taken via Direct Debit.
Great Customer Service
Latest Smart Technology, Easy To Use
Professional Installation –  Appointments Available within 24 hours
No Minimum Contract, Lease Agreement or Credit Check
Official Vodafone Partners
No Door to Door Salesman
Optional Accessories
To enhance the Smart Alarm System you can connect up to 50 accessories to one control panel.
Smart Alarm
Accessory
Included in Base
System for FREE
Image
Description
Cost inc VAT

Wireless 2-way
Pet Friendly
Motion Detector


1 x Included In Base System
High performance wireless Pet Tolerant (up to 25kgs) PIR motion detector using fuzzy logic infrared and intelligent analysis to determine body movement.

£37.50

for each additional unit

Wireless Door
& Window Detector


1 x Included In Base System
Two Way Door/Window Sensor that can be installed on doors, windows and any other objects that open and close.

£27.30

for each additional unit

Wireless Solar
Powered External
Sounder


1 x Included In Base System
IP55 Rated waterproof external Alarm Bell and Visual Deterrent with LED indicator and up to 110dB Siren. Solar powered with built in lithium battery.

£89.95

for each additional unit

Remote Control


2 x Included In Base System
Set, Part Set, Unset and SOS Call your alarm with a keypress of this compact remote control.

£20.40

for each additional unit

RFID Access Tag x 2

Optional
Swipe a tag against the main control unit or awireless keypad to disarm the system.

£15

for each additional unit

Smart HD Indoor WiFi Security Camera2>

Optional
WiFi controlled internal IP camera via the Free Smartphone App with HD video quality at 720p even at low light. Two-Way audio with the built-in microphone and speaker. Click for More info

£95.00

for each additional unit

Wireless Internal
Strobe Siren

Optional
Mains powered mini strobe and siren that works within 40 metres of the main control panel - on activation a 90bB siren and flashing light activate.

£39.95

for each additional unit

Dummy External
Sounder

Optional
Looks exactly like the real thing and used as a visual deterrent.

£39.95

for each additional unit

Dummy External
Camera

Optional
With bright LED lights, this dummy camera looks just like a fully functioning CCTV camera at a fraction of the cost.

£25.00

for each additional unit

SOS Wireless Panic
Button

Optional
A single press of the user friendly button will trigger an SOS signal to the alarm and alert system users.

£19.95

for each additional unit

Wireless RFID
Keypad

Optional
Additional keypad which can be installed internally or externally to arm, part arm or disarm - as well as use the RIFD tag disarm function.

£52.35

for each additional unit

Wireless Range
Extender

Optional
Used where a great operating range is needed, and in buildings where the signal may be weak due to metal structures, thick walls, etc.

£44.95

for each additional unit

Wireless Water
Flood Detector

Optional
Detector probes detect water/liquid and send a message to the control panel to alert system users - ideal for kitchens, basements, utility rooms and where any water cylinders are kept.

£29.95

for each additional unit

Wireless Vibration
Detector

Optional
With an adjustable sensitivity level, this detector is perfect for many uses including a drawer or on a safe - anywhere where a traditional door/window contact is not suitable.

£29.95

for each additional unit

Wireless Ceiling
360 Degree
PIR Detector

Optional
360 Degree motion detection ideal for large open space areas, with automatic temperature and anti-draft system - this reduces the risk of false alarms.

£42.35

for each additional unit

Wireless Narrow
Beam PIR
Detector

Optional
Create a 'curtain' across an area such as a door opening or at the top of steps with 5 metres / 15 degrees coverage.

£37.35

for each additional unit
Accessories are available to purchase at the time of ordering or on the day of install via your engineer. If you wish to add an accessory after your installation, contact us for details. Accessory design and colour may vary, images for illustration purposes only.

What is the Smart Security Alarm?
The smart home alarm system is fully installed by our professional engineers, and is controlled & configured by your smart phone. It sends alert messages directly to your device if the intruder alarm system detects a burglar or intruder entering your home.
Our burglar alarm systems are wireless, meaning no disruption to walls, flooring and carpets or decoration. The security alarm system detectors are battery powered, and alert you via text if the sensors need their batteries replacing.
What do UK Police Services say about installing a Burglar Alarm?
Alarm systems are a worthwhile investment in the protection of your home and family Metropolitan Police†
Intruder alarms are widely accepted as an effective deterrent for burglars, providing a useful warning and limiting theft and damage to premises, in fact surveys carried out in England indicate that premises are less likely to be broken into if they have an intruder alarm fitted Leicestershire Police†
Homes with no security measures in place are five times more likely to be burgled than those with simple security measures Police.uk Website†
You should have a burglar alarm fitted on your house. An alarm puts off thieves and gets them to leave without exploring the rest of the house Greater Manchester Police†
†Quote sources taken from official police websites during 2016